Home
Main content starts here, tab to start navigating




Macon, GA - NOW Open!
Winterville, NC - NOW Open!
ALL STORES: CALL or ORDER ONLINE for TO-GO
UBER EATS

*ALSO* NOW AVAILABLE ALL LOCATIONS.



View Our Menu
Slide 1 of 16
Slide 2 of 16
Slide 3 of 16
Slide 4 of 16
Slide 5 of 16
Slide 6 of 16
Slide 7 of 16
Slide 8 of 16
Slide 9 of 16
Slide 10 of 16
Slide 11 of 16
Slide 12 of 16
Slide 13 of 16
Slide 14 of 16
Slide 15 of 16
Slide 16 of 16
Temporary Store Hours and Changes
Click The Top Link "URGENT HOUR NEWS" for Updated Location & Temporary Hour Changes can vary from location to location and change at any time.
UBER EATS can Deliver The Juicy Crab Seafood to you!
UBER EATS is now delivering for ALL The Juicy Crab Restaurants!
**ORLANDO #2** The Juicy Crab NOW OPEN on Kirkman Rd.
Be one of the first to dine in our NEWEST Orlando Location on 2258 S. Kirkman Rd., Orlando, FL 32811!
Don't forget to try our famous "Juicy Special" (tm) sauce on your favorite Cajun Style Seafood Boil!
DATE POSTPONED** You Are Invited in Chattanooga for Official Ribbon Cutting March 18th! DJ, Prizes, Food & Drink Specials and....
*****DATE POSTPONED******The Juicy Crab Seafood Restaurant welcomes all to our famous Cajun Seafood Boil on Wednesday, March 18th from Date Postponed. in Chattanooga. There will be a Ribbon Cutting around 4pm, live music DJ and "Spin the Wheel" prize contest giveaway, food and drink specials and much more. Stop in to be a part of our newly opened seafood restaurant festive celebration! The Juicy Crab is located at 2020 Gunbarrel Rd., Chattanooga, TN.
CONGRATS to DULUTH Voted 2019 Best Seafood!
A big congratulations again for winning The Best Seafood in Gwinett "BEST OF GWINNETT".

South FL - NOW OPEN - The Juicy Crab!
South FL- The Juicy Crab is NOW OPEN! Pembroke Pines, FL! (near Miramar)
The Juicy Crab is NOW OPEN in South, FL!

Stop in our newest The Juicy Crab location and try our amazing "Juicy Special" (tm) sauce on your favorite New Orleans Style SEAFOOD BOIL!
The new location is located near (Miramar area), in Pembroke Pines, FL. Located at : 10281 Pines Blvd., Pembroke Pines, FL 33026.


Watch *CBS* "Atlanta Eats" TV Show Featuring The Juicy Crab!
Juicy Crab HOUSE is *NOT* affiliated with our brand.
-------------------------------------------------------------
MARY ESTHER, Florida – The Juicy Crab® has learned that a competing restaurant named "Juicy Crab HOUSE" that was recently opened in Mary Esther, FL at 321 Mary Esther Blvd, Mary Esther, FL.
--We want to make clear that the "Juicy Crab House" is *NOT* affiliated in any way, with the established The Juicy Crab® brand and reputation that you all know so well and enjoy at our many restaurants in Georgia, Florida, Texas, Tennessee, Alabama, Mississippi, . We are currently exploring our options to protect our interests in, and enforce our rights to, The Juicy Crab® name and brand.
----------------------------------------------------------------
Snellville, GA - Coming Soon, Ground Breaking Ceremony for The Juicy Crab a Success.
Snellville, GA- December 3, 2019, A groundbreaking ceremony was a success on Tuesday Dec 3, 2019 for the new The Juicy Crab coming soon at 1170 Scenic Highway. It will be the first stand alone ground breaking ceremony, custom built building for the brand of The Juicy Crab based out of Duluth, GA.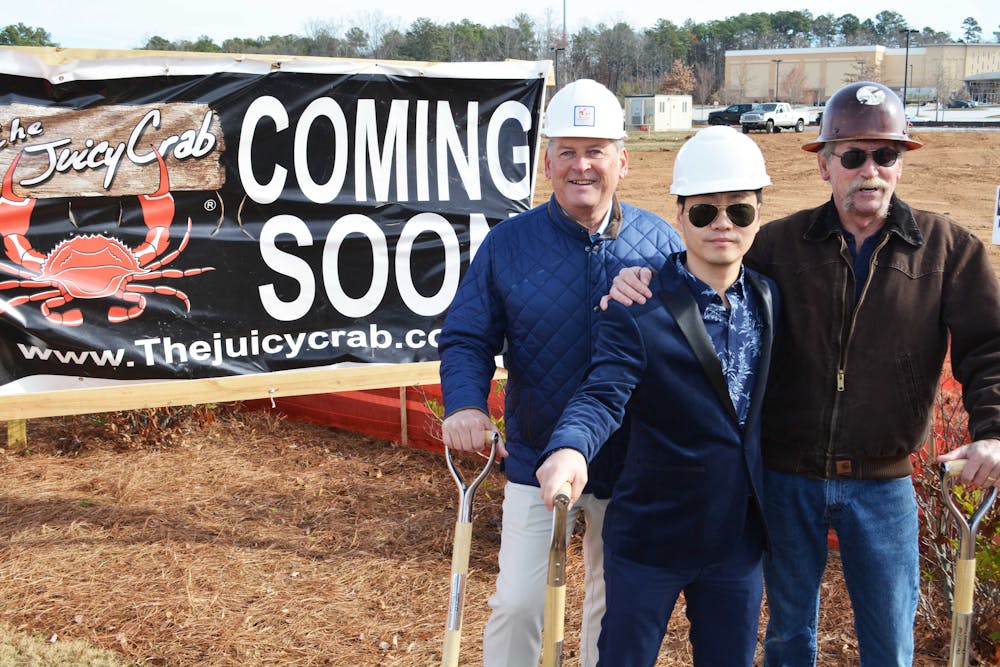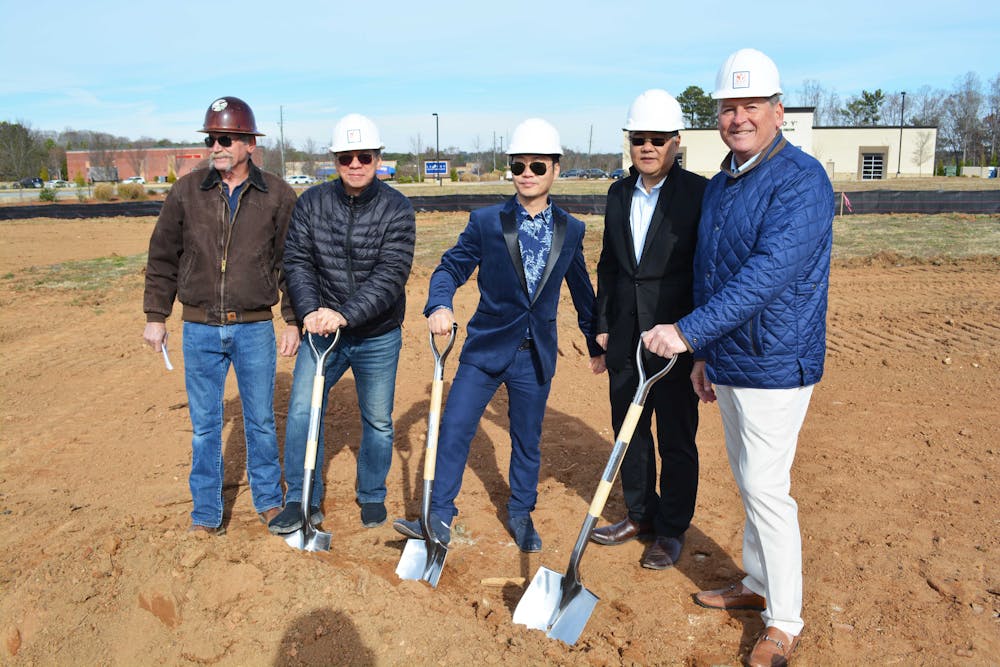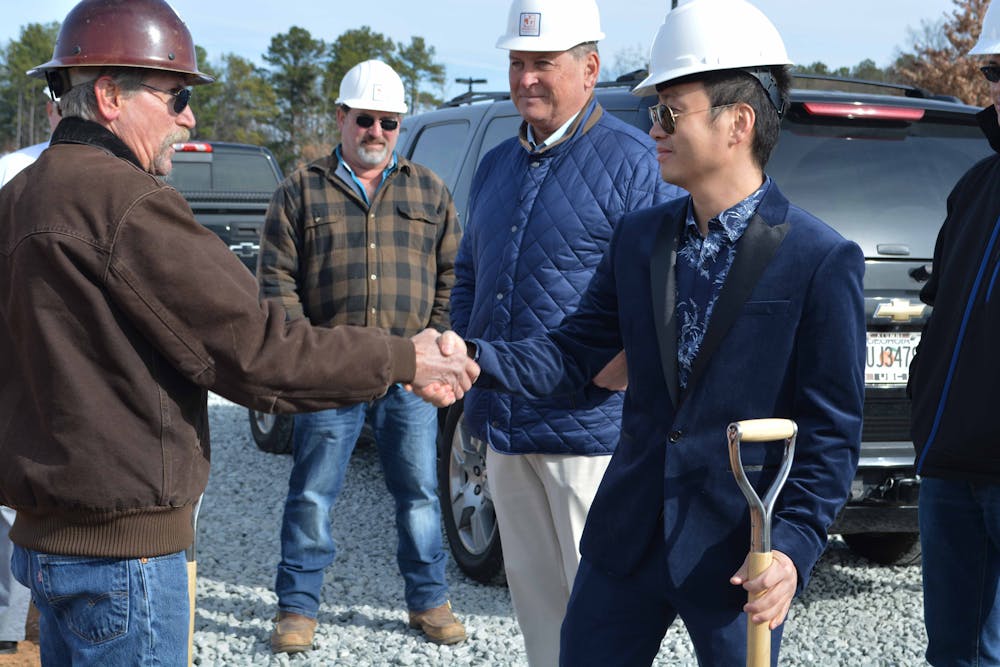 Join our VIP E-Mail list!
JOIN OUR EMAIL LIST Click Here below: